You are about to visit our Pure Professionals website, that is intended for use by financial intermediaries only.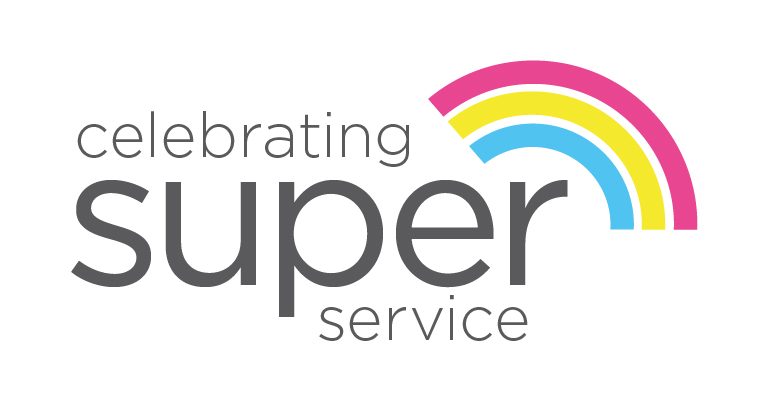 We're Celebrating Super Service at Pure Retirement,
proud to share our own award winning service with you through the support we provide,
but also shouting about the great service experiences we've had elsewhere
as super service is something to be celebrated.
What our customers say
The whole process was dealt with very easily and very quickly.
Ms Jones, Westcliff on Sea
Always knowledgeable, courteous and efficient
Mrs Morrissey, Frome
So easy, nothing is a problem with Pure, a first class service.
Mr Munro, Doncaster
Smooth from start to finish. No hassle, very helpful staff.
Mr and Mrs Donkin, Driffield
It was easy and clear for me to apply. Your staff were very helpful and kind.
Mrs Grigg, Ware
I was very pleased with the service throughout.
Mrs Stables, Edinburgh
We found every step easy and all communication very helpful.
Mr and Mrs Gould, Bristol
Excellent help from all staff, they were all very helpful and considerate of my needs.
Mrs Howes, Doncaster
It was easy to contact you and your staff were very helpful.
Mr and Mrs Frost, Wellingborough
I found it extremely easy and very helpful to talk on the phone with Pure Retirement.
Mrs Kilsby, Ipswich
See your Super Service Stories Here
The Shepherd's Delight Hut in Yorkshire is an amazing little place off the beaten track with service levels and such thoughtful touches that it makes it feel like a 5 star experience. From letting us check in early when it was pouring down with rain, to breakfast baskets waiting for us on the end of our little gate so as not to disturb us, nothing was too much trouble. With no electric on site they were even happy to charge up a DVD player for us so we could cosy up and watch a film when the weather was rubbish and provided extra logs for the wood-fired hottub without us even having to ask. A true example of super service that should be celebrated, thank you little Shepherd's Delight hut!
I received an exceptional experience when I went to the Bridge Hotel & Spa for a spa day with the girls. The spa treatments were fully booked and reception were really helpful, telling us what would be open at what times of the day and to go to them directly if we had any problems. Everything was in excellent condition for us all and we had a really enjoyable day. One of the foot massage machines didn't work and they were great about this, giving all the girls a free massage voucher for our next trip. The whole experience and all the staff members throughout the day were friendly, attentive and easy to speak to. Superb service they should be proud of!
When I went to Rudding Park spa in Harrogate for my husband's birthday last year, they really went above and beyond to make our stay there extra special. From the moment we checked in they carried all of our bags for us, they upgraded our room to a master suite, they made us feel really welcome and when we got into our room it was decorated for his birthday with a complimentary bottle of champagne and a birthday card. They went the extra mile with every little detail and it really made the experience memorable!
A prime example of when I've experienced great customer service is when I went with my Fiancée to Oulton Hall for our 5 year anniversary. The service was excellent, and we were even given a room upgrade to a deluxe suite for the occasion. The staff members in the restaurant were also extremely polite, the service was so attentive and the food was cooked to an exceptional standard. Super service all round!
I needed to update my contact details for my NEST workplace pension but I could not remember either my password or the answers to my secret questions – I felt very stuck! I phoned the NEST customer service helpline and quickly got through to an adviser who was able to verify my identity and efficiently guide me through updating both my password and secret questions. I was impressed and relieved at how quickly they were able to help me access my account. Their great customer service quickly helped me resolve a problem that that I had been experiencing for several months!
Called to renew car insurance with AA, and they were really friendly, helpful, and the person I was speaking to gave their full name. They checked I was ok with everything all the way through, confirmed my understanding, added a bit of humour (Geordie call centre) and got the price down for me – result! Made me want to stay with them and feel very valued as a customer!
While on holiday in Australia I visited the rural community of Phillip Island, and took the chance to take in the island's world-famous Penguin Parade attraction. Underestimating both the distance from where I was staying and the limited availability of taxis I ended up walking the 5-6 miles there, and having casually mentioned the fact to the staff who checked me in was promptly offered a lift to where I was staying by one of them. I think it's safe to say that visiting a tourist attraction and having one of their team, unprompted, give you a ride back afterwards counts as going above and beyond...
This is a lifetime mortgage. To understand the features and risks, ask for a personalised illustration.