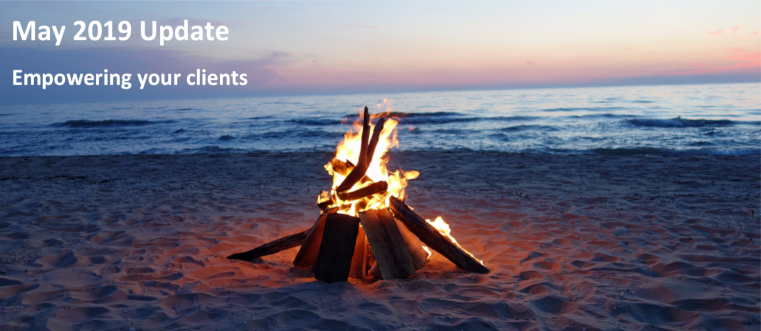 New Heritage Range: In Focus

We're pleased to announce the launch of our new Heritage range, which brings whole of market ERC-free partial repayment options and allows customers to enjoy their retirement in the way they deserve, safe in the knowledge their plan allows for changes in their circumstances.
Available from age 60 for single plans and age 75 for joint plans
Minimum property value £70,000 (£100,000 if ex-council or ex-MOD)
No maximum value
Maximum total cash facility of £600,000 if property is in England, or £250,000 if in Wales or Scotland
Up to 10% ERC-free partial repayments on all products
Customers can make up to six payments per 12 months
ERC-free repayment on joint plans within 3 years of 1 borrower passing away or entering long-term care
For full details, and to enter our competition, please visit our dedicated Heritage web page by clicking here.
Video Focus: Spring Webinars
At Pure Retirement, we're dedicated to helping you make the most of our products.
| | |
| --- | --- |
| | Hosted by our BDM for the North, Craig Faulkiner, our explainer webinar goes into the finer details of our Heritage range and what it can do for your customers. |
Business Update
Pure Roadshows
| | |
| --- | --- |
| We've just enjoyed welcoming some of you to our office for the first of our roadshow events. At our roadshows you can hear from expert speakers on latest products, long term care, tech developments, the valuation process and marketing support available to you. We still have spaces available at our upcoming editions, so register your interest for free for our events in Exeter (June 11th) and Peterborough (June 17th). | |
Financial Reporter Roadshows
As well as our own roadshows, we'll also be sharing our insight at the upcoming Financial Reporter Later Life Lending roadshows, taking place in Southampton (June 5th), Milton Keynes (6th), Durham (12th) and Barnsley (13th). For full details and to register your interest, head here.
Financial Reporter Awards
We were thrilled to pick up Best Later Life Lender and to see Craig Faulkiner win BDM of the Year. The Awards celebrate good practice and excellent service - both of which are closely aligned with our values at Pure Retirement.
It was a brilliant evening and our success is testament to the hard work of our staff.
It's always gratifying to have our approach celebrated and validated by the wider market, and we're grateful to continue to receive the support of our peers.
Celebrating Super Service

We're Celebrating Super Service over the next few months, showcasing the great service we offer our advisers and customers at Pure as well as sharing the great service experiences we've had elsewhere.
See the full details here.
Whether it be at a restaurant, hotel, shopping trip or even at the dentist, tell us your stories about the super service you've experienced as we should all shout more about great service, making it an everyday occurrence in all avenues of life.
There'll be a prize for the best super service story we receive so share your Super Service Story here.
| | | As we continue to expand we've a number of of openings waiting for be filled by someone looking to take their career to the next level. |
| --- | --- | --- |
Latest Customer Feedback
"Staff were very professional. Answered any questions that I asked, very prompt and professional and polite - a joy to talk to"
Mr & Mrs Ward, Norwich
"Everything was explained in simple terms. Contacting was easy and staff members was always asking if they could help with anything else. Very pleased with completion"
Mr & Mrs Lovelock, Newbury

Tel: 0113 3660 599
Pure Retirement is authorised and regulated by the Financial Conduct Authority. FCA registered number 582621.
Registered office: Pure Retirement Limited, 2200 Century Way, Thorpe Park, Leeds LS15 8ZB. Company registered in England and Wales No. 07240896.
View Pure Retirement's Privacy Policy