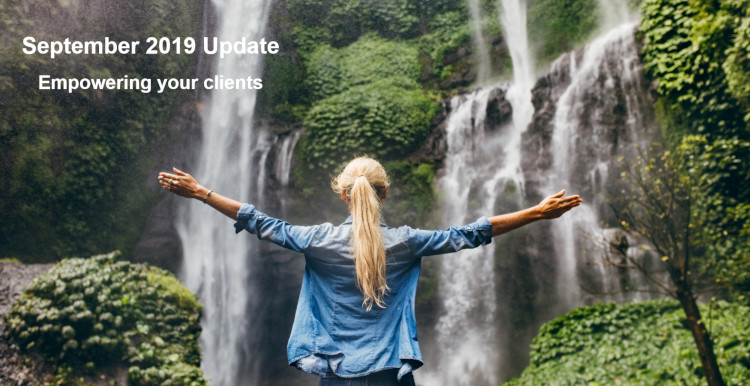 Care Box In Focus

We've partnered with My Care Consultant on their latest CareBox project, providing a members-only technical resource for financial services professionals, financial advisers and support staff by offering tools, information and support on care-related topics and the ways to pay for care.
Pure Retirement has spent the last twelve months working closely with My Care Consultant's Managing Director, Jacqueline Berry, who has a wealth of experience in working both with financial advisers and directly with consumers, benefitting from her input into both adviser-facing roadshows and webinars.
As part of our partnership, we've also worked with My Care Consultant to produce a 32-page specialist guide entitled The Role of Residential Property In Paying For Care, which has been designed as a single-point of information for advisers wanting to know more about how their clients' homes can be used to ensure they receive the care they need.
Visit www.careboxonline.co.uk to find out more.
The new Pure-led project still has a handful of single-year licences (worth £150 each) available free of charge to advisers, granting them access to a wealth of resources to benefit both them and their customers.
Contact relationshipmanagers@pureretirement.co.uk to register your interest.
Video Focus: In Conversation With...
We're celebrating the key people in the business helping us provide gold- standard service and market leading products.
Click to watch Episode 2, featuring Head of Change, Simon Hayton, talking about the role of technological innovation.
Visit our YouTube channel to watch Episode 1 featuring CEO Paul Carter.
Business Update
Pure Insight
| | |
| --- | --- |
| We've just added a new Pure Insight section to our website, providing you with a monthly analysis of some of the key trends in the market for you to access and read at your convenience. Designed as a companion piece to our Quarterly Report (the latest version of which lands next month), the new blog focuses in more detail on a handful of ongoing market trends to help you understand the industry's hot topics. | |
Autumn Roadshows
We're pleased to announce the return of our new roadshow series, which will be taking place in October and November. The three dates will be in Sheffield (October 23rd) Birmingham (November 13th) and London (November 28th), and we'll be doing something a bit different with these latest editions, so click through to the Eventbrite links to find out more and to register your interest.
Awards Round-Up
We're pleased to have been nominated for the Employer of the Year: Gold (50-249 people), at the upcoming Investors in People, and additionally our CEO Paul Carter has been nominated for Best Company Leader (100+ Employees) and Top 50 City Region Leaders: Leeds. It's hugely humbling to have our activities and our culture celebrated, and whatever the outcome we're hugely appreciative.
Awards In Focus - We'd Love Your Votes and Nominations!
Awards season is definitely in full swing, and there a couple of upcoming events that we'd really appreciate your votes and nominations in.
Mortgage Introducer Awards: We're shortlisted for Innovator of the Year, Later Life Lender of the Year and Mortgage Lender of the Year. You can register your votes here, before October 4th.
Mortgage Introducer Equity Release Awards: We'd love your nominations in the Best Provider for Development & Support, Best Provider for Product Innovation, and Best Provider for Lifetime Mortgages categories. You can nominate here before October 4th.
As we continue to expand we have a number of openings waiting to be filled by someone looking to take their career to the next level.
See the full listings, and more details about us, over on our newly-launched dedicated careers site below:
Latest Customer Feedback
"My expectations were exceeded in all areas. The whole process was amazingly straightforward and rapid. I am very impressed with the service."
Mrs Collins, Cheltenham
"You were all fabulous. We will be recommending you to all our friends and relations."
Mrs Pleasance, Shudbury

Tel: 0113 3660 599
Pure Retirement is authorised and regulated by the Financial Conduct Authority. FCA registered number 582621.
Registered office: Pure Retirement Limited, 2200 Century Way, Thorpe Park, Leeds LS15 8ZB. Company registered in England and Wales No. 07240896.
View Pure Retirement's Privacy Policy